My plan for the next leg of my journey was to take Amtrak from Tucson to San Antonio, Texas. My Amtrak rewards membership has been accruing points through college, so I splurged and spent every last point to book a sleeper room for the 24 hour ride. Debbie and I headed to the station about 45 minutes before departure, naively thinking that would be enough time to pack up and check Toby (Amtrak requires all bikes be transported as checked baggage). The Sunset Limited train had already arrived and all of the station staff were out of the main office unloading baggage. This meant I couldn't buy the bike box needed to pack up Toby until about 7:50am, 25 minutes before the 8:15am departure. All checked baggage needed to be onboard 8am, leaving just 10 minutes to pack Toby. What followed was a mad scramble to slide Toby into a narrow box and tape him up. To make matters worse, I wanted to take my time to make sure he wouldn't get damaged since I had never packed him in a box before. In the end, I just barely had enough time to shove him in and run back to station lugging this huge box. Luckily, Toby made it into the baggage car! I said a hasty goodbye to Debbie and got onboard.
The biggest perk of having a room in the sleeping car was all meals in the dining car were included! I had breakfast (cereal and fruit bowl), lunch (spaghetti and meatballs) and dinner (salmon fillet). The dining car was a great experience because the head waiter would stick me with other groups at the four-person tables. I met some neat folks as New Mexico and Texas rolled by. I was very happy to be riding the train as we passed through monsoons (thunderstorms in the southwest) and duststorms. My room was cozy but had everything I needed to get a good night's sleep.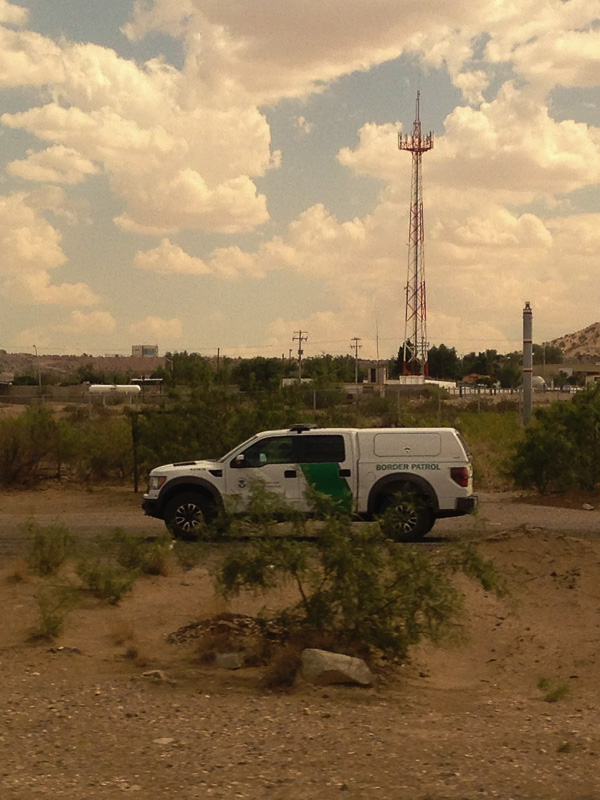 At about 5am the next morning, the train rolled into San Antonio. First light was just appearing by the time I put Toby back together and loaded up my gear. I headed out northeast for the 85 mile ride to Austin, Texas. The ride was tough and much of it was on busy roads overrun with semi-trucks. Thankfully, I made it to Austin by early afternoon, just as the heat became too much to bear.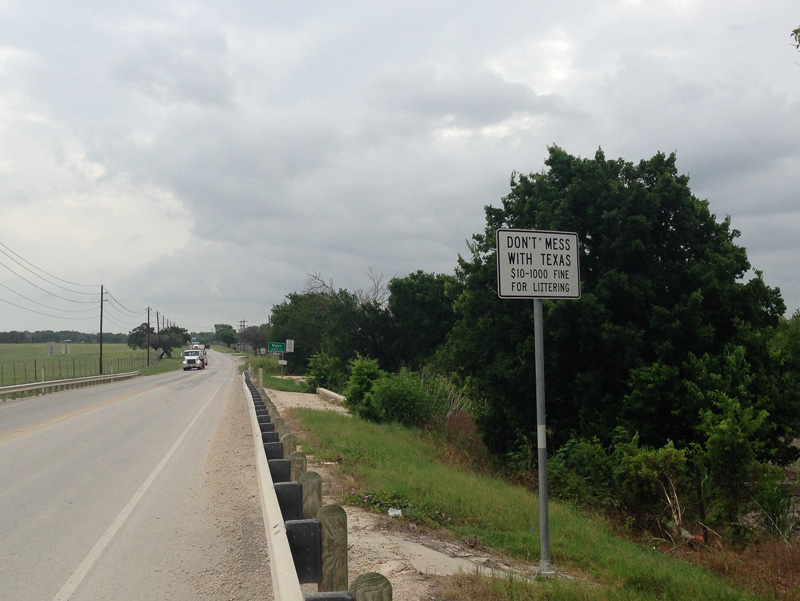 I wanted to make the trek up to Austin to check out the city (I had heard great things) and visit my friend Aleksiina. We were both interns at the San Francisco Metropolitan Transportation Agency last summer and she had just gotten a engineering job in Austin's bicycle program.
After Aleksiina got off work, we checked out Barton Springs Pool, an awesome spring-fed public pool near downtown Austin. We also watched the Congress Avenue bats (the world's largest urban bat colony) at dusk. About 1 million Mexican free-tailed bats emerge over Texas' Colorado River in a scene that looks like it came straight out of a Batman movie. That night, we went to see Star Trek at the Alamo Drafthouse, a full service restaurant/movie theater. The next day, Aleksinna met me for a delicious brunch at South Congress Cafe. I had the afternoon to explore on my own since she had to get back to work. First, Toby and I explored the Cathedral of Junk, a massive three-story art installation in the backyard of someone's suburban house. Then, I went in search of a swimming hole upstream of Barton Springs Pool but the river was completely dry. I met Aleksiina at the pool and we rode across the river to get Texas BBQ. Since I a train to catch early the next morning from San Antonio, Aleksiina rented a SmartCar and drove Toby and I to the station. Amazingly, everything fit!